Growth and Movement at Meadowlark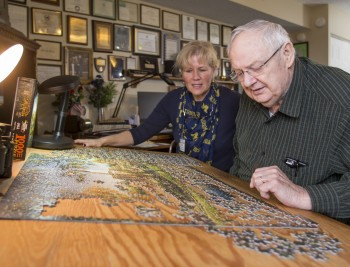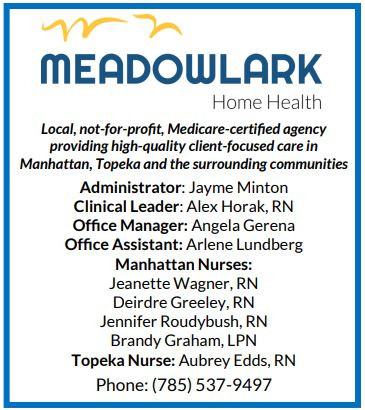 Meadowlark Home Health has served the Manhattan community since 1995. As a dual licensed agency, the Home Health team is able to work with various insurance providers and provide a robust variety of private pay services. Within the past year, Meadowlark Home Health has seen a considerable growth in private pay and Medicare services. Often times, the team covers more than 125 hours of home health aide and companion hours per day!
   In November 2018, we were able to collaborate with a like-minded continuing care retirement community (CCRC) in Topeka and form a branch of our agency known as Meadowlark Home Health at Brewster. Since that time, we have seen the number of clients receiving Medicare services from Meadowlark Home Health (in Manhattan and Topeka) more than triple. So what does that mean for all of us? We now have the opportunity to positively impact lives outside of those already choosing to live at Meadowlark. It means we get to bestow the Meadowlark-quality service on others in the community. It means more people will choose to come to Meadowlark in the future and we will continue to be a leader in regional healthcare services. It also means we need more room!
   The Home Health team currently occupies two small offices located near Honstead and Sloan House – not a lot of space for five full-time employees and over 60 part-time team members. In the next week, Home Health will complete their move to the (former) South Conference Room. This space will enable the team to collaborate when needed while still providing individual work spaces. In addition to the team's move, Jayme Minton, Support Services Director and Home Health Administrator, will move her office to share a space with Annie Peace, Health Services Director, located next to Verna Belle's Cafe . If you are interested in learning more about what Meadowlark Home Health can do for you, please call (785) 537-9497.
---