Open for Business: Verna Belle's Cafe doors open today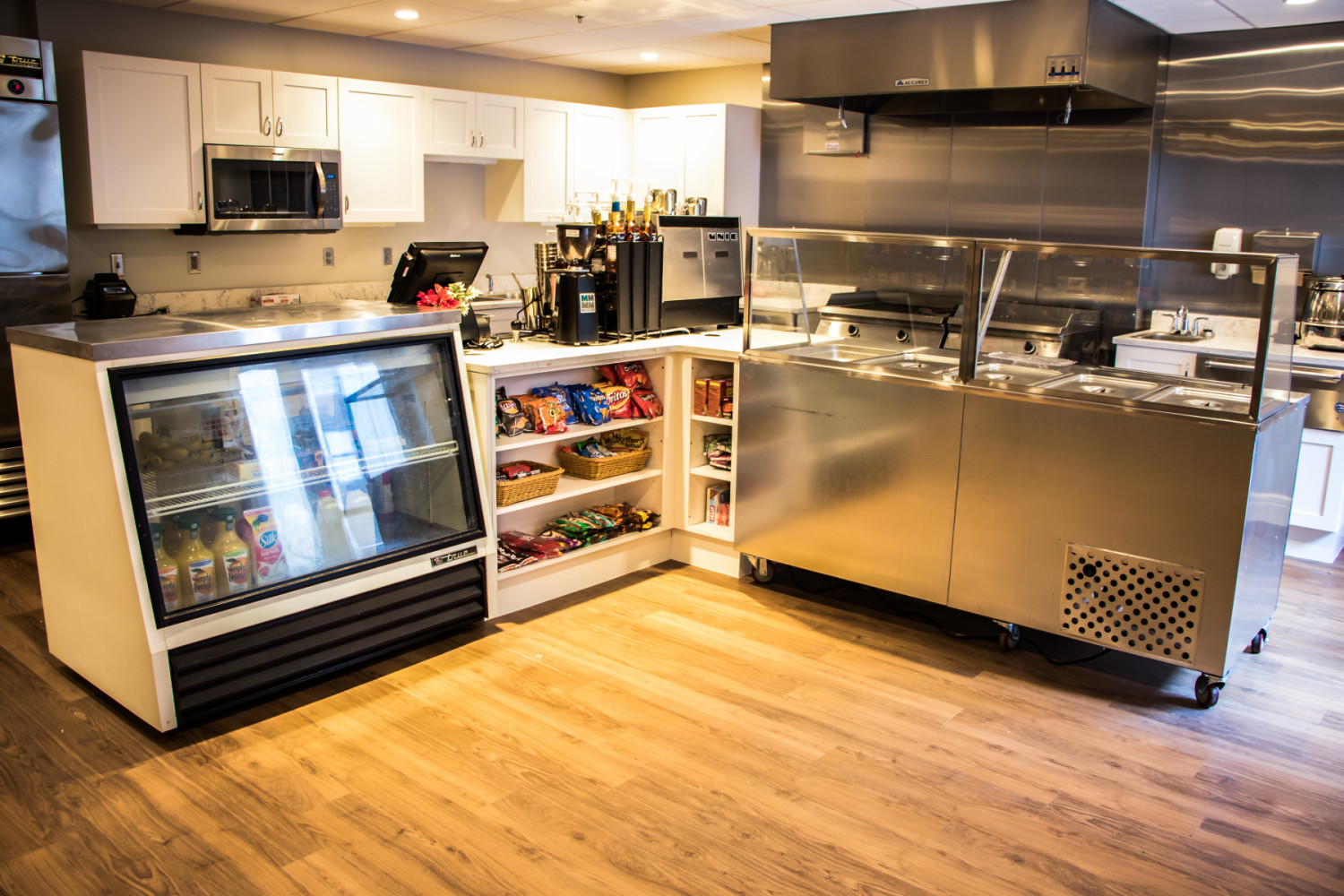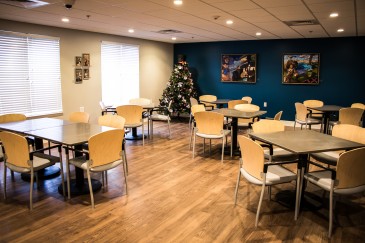 9,644,400 seconds! That's how long the anticipation has been building for the big reveal of the newly-renovated Verna Belle's Café! For those without their calculators handy, that's almost 112 days!
But good news, the wait is over and as of 7 a.m. Thursday, Nov. 30, Verna Belle's Café is open for business! 
The Café returns to its previous hours of 7 a.m. to 4 p.m. Monday through Friday and 7 to 11 a.m. on the weekends; though the hours may be one of the few things that didn't change. The renovation nearly doubled the seating capacity and expanded the menu. The Café plans to highlight its new equipment by offering a daily salad bar (charged by the pound), an all-day omelet bar, more straight-from-the-grill specials will be offered.
Brook Marcotte, Dining Services Leader, and Becky Fitzgerald, Development Director, hosted a Preview Party Thursday, Nov. 28, for those who have donated to the project. Fifty residents and guests dined on new menu items including homemade sticky buns, breakfast bierocks and chicken kabobs. Each attendee also had the opportunity to sample the salad bar and even take a salad to go.
Please stop by the Café and see our new look! Thank you to all of our donors for making this project possible.
---