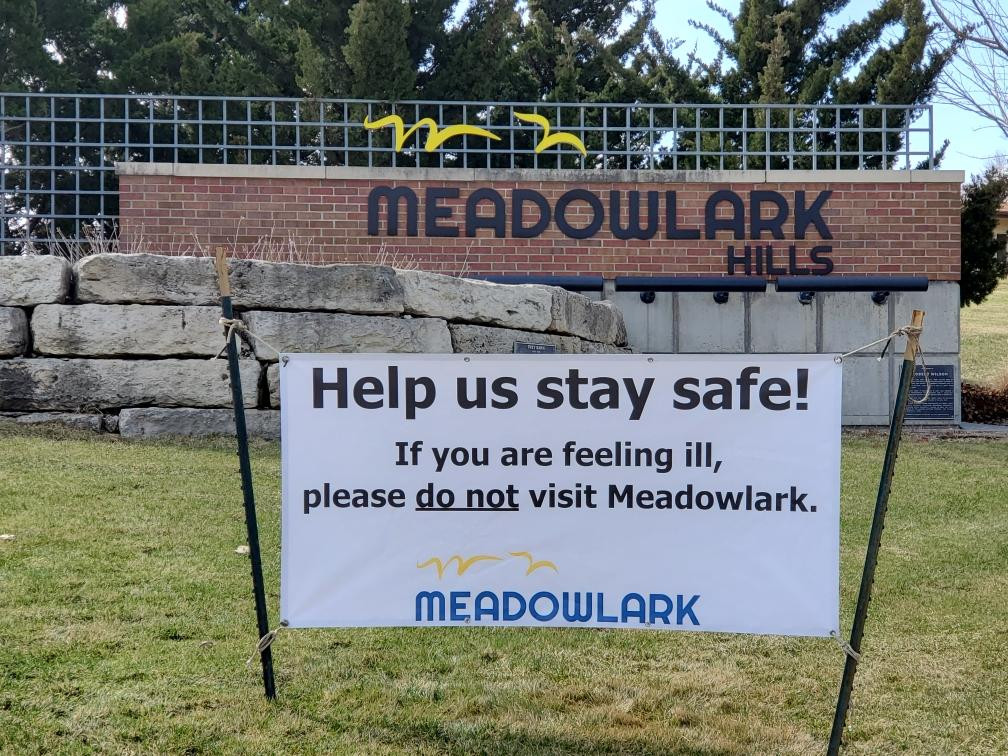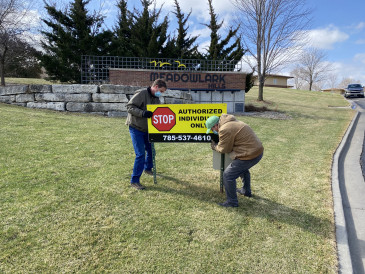 The Kimball Avenue entrance to Meadowlark's campus will officially open up tomorrow, March 19, after being closed for a year as a COVID-19 safety precaution. Additionally, the cones at the Tuttle Creek entrance will be removed. Visitors will no longer be required to screen at the check-point station. Mask-wearing remains a requirement on Meadowlark's campus.
Effective tomorrow, March 19, visitors will be allowed back into the common spaces in the Community Center at Meadowlark, including Prairie Star Restaurant and the Courtyard. Commnot to visit the campus if they are experiencing symptoms of illness, have a current or suspected COVID-19 diagnosis, or have had recent contact with someone who has tested positive or is under investigation for COVID-19.
Visitation to licensed areas, which includes skilled nursing, assisted living, and post-acute care (Bramlage House) must still be scheduled with a Household Leader. Residents living in independent living areas of Meadowlark have been able to accept visitors to their homes since Tuesday, Feb. 8, 2021.
If you have questions regarding the transition in precautions, please contact Monte Spiller, Resident Services Leader, at (785) 323-3801 or Jayme Minton, Support Services Director, at (785) 313-0454.
---