Donations Help Create Special Moments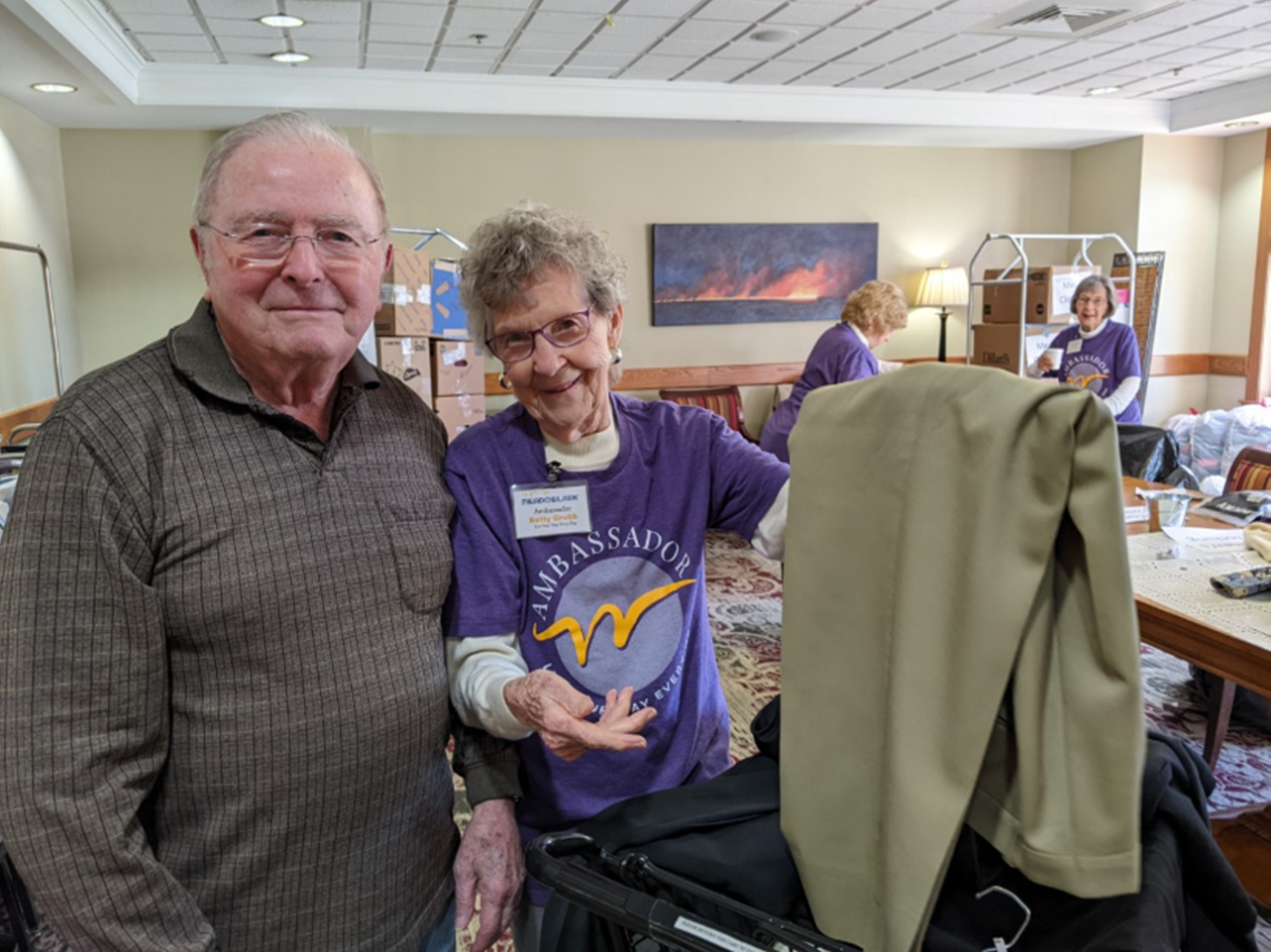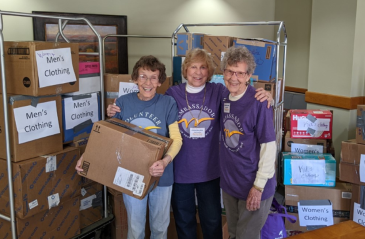 Last Tuesday, the Ambassadors received a record number of donations during their annual Clothing Drive. Donations exceeded expectations. Because of the generosity of so many, donations were able to go to not one, but three beneficiaries. These stores included The Encore Shop, The Budget Shop, and Goodwill, all local thrift shops in Manhattan. 
Gabrielle Thompson and Coralie Boatman, Encore Shop volunteers, were very thankful for our donations. Coralie has been volunteering at the Shop since she retired as the Human Resource Director at K-State more than 10 years ago. Gabrielle Thompson got her start at the Shop in a similar way, once she retired from her profession as an attorney who specialized in Elder Law. She has volunteered at the Shop for about a year and a half, and during that time, has been a part of many special moments. Gabrielle said, "The Encore Shop is a place where individuals who might not be able to afford a new outfit can come to get three Ann Taylor or Talbot blouses for a job interview, or for their new position, and leave feeling confident." She said they often help individuals who are trying to start anew, who are staying at the Crisis Center or Emergency Shelter. Individuals receive clothing vouchers that they can use at The Encore Shop or Budget Shop to receive free clothing.  Gabrielle very much appreciates the clothing donations from Meadowlark, because they know they are quality pieces in good condition. 
You never know how your donations might positively impact someone, and Gabrielle did a great job creating a vision for what that could look like! 
Thank you to all who donated or volunteered their time during the Drive! Your generosity knows no bounds! 
---