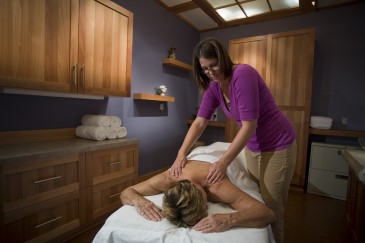 Massage therapy is believed to support healing, boost energy, and enhance well-being. Massage can also help with the following:
Reduce recovery time after an injury
Ease pain
Enhance relaxation and mood
Ease the symptoms of lower back pain, osteoarthritis, fibromyalgia, sprains, and strains
Relieve depression in individuals with chronic fatigue syndrome
Ease chronic constipation (when the technique is performed in the abdominal area)
Decrease swelling
Alleviate sleeping disorders
Improve self image
Melt away work-related stress and enhance mental alertness
Meadowlark Hills offers massage as a source of therapy, relief, and personal pampering. Get a consultation with our massage therapist today!
Contact
Kate Cashman, Massage Therapist
(785) 537-1911
---