Meadowlark Memory Program
Meadowlark Memory Program is designed to help those dealing with memory and cognitive changes, as well as their caregivers. This program is open to anyone affected by memory and/or cognitive issues in the Flint Hills Region. We invite you to join us for support, valuable information and helpful strategies!
Classes and meetings are free and open to ALL! They take place at Meadowlark Hills (2121 Meadowlark Rd.) in Manhattan, Kansas.
Significant support has been received in 2019 from the following businesses and organizations: Community First National Bank, Goldstein Trust, Kellstrom Pharmacy, Central National Bank, Coco Bolo's and Konza United Way.
Memory Activities Class (MAC)
This opportunity focuses on education, strategies, techniques, activities and discussions related to memory and cognition in an informal setting. It is led by a licensed Speech-Language Pathologist and all are welcome. Snacks provided. This group meets weekly on Wednesdays from 10 to 11 a.m. in the KSU Classroom.
Meadowlark Memory Café
This new group features story sharing, reminiscing and social engagement. The group is facilitated by a licensed Social Worker and a Companion. All are welcome and snacks will be provided. This opportunity is offered weekly on Wednesdays from 10 to 11 a.m. in the West Conference room.
ARTFul Memories
The Meadowlark Memory Program is collaborating with the Marianna Kistler Beach Museum of Art. On the fourth Wednesday of each month an Education Assistant will conduct a session of Visual Thinking Strategies (VTS) from 10 to 11 a.m. This will be a facilitated discussion of three different art images with joint participation by memory care receivers and caregivers. All are welcome to attend in the KSU Classroom.
ARTFul Making
A program led by the Marianna Kistler Beach Museum of Art for a terrific way to de-stress, improve fine motor skills and socialize with friends. Together, participants and class facilitators develop new skills or revisit old ones while engaging in various art making activities (i.e. watercolor, collage). This program is offered free of charge through the Meadowlark Memory Program to people throughout the Flint Hills region. Class meets every second Monday from 11 a.m. to 12:30 p.m. in Meadowlark's KSU Classroom.
Guided Meditation
Classes lead the participant through guided imagery to focus his or her mind on an object, thought or activity to achieve a mentally clear and emotionally calm state. Aromatherapy may be used. No prior experience or knowledge of mediation is required. Class meets the first & third Tuesday of the month from 10:30 a.m. to 11 a.m. in Meadowlark's Grosh Cinema. 
Memory Care Partner Support Group
Group discussion that relates to challenges of a caregiver and ways to cope with the daily struggles of providing care to a loved one with memory and/or cognitive changes. This group is facilitated by a licensed Social Worker and meets every first and third Wednesday from 10 to 11 a.m. in the Tranquility Room (coincides with MAC & Meadowlark Memory Café).
Memory Makers Luncheon
Those with memory changes and those caring for individuals with memory/cognition changes are welcome to attend this monthly informal luncheon immediately after the MAC and Care Partner Support Groupon the first Wednesday of each month from 11 a.m. to noon in the Manhattan Room. Cost to participate is $9 per person.
Mindful Connections Education Series
A quarterly education series where care partners have the opportunity to learn about topics related to Alzheimer's disease and other forms of dementia while building meaningful connections with others affected by the disease. The group meets in 2019 from 5:30 to 6:30 p.m. on the following dates: Oct. 29. The group will meet in 2020 on the following dates: Jan. 28. April 28, July 28, and Oct. 27.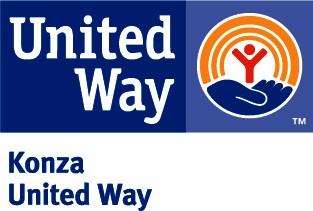 Contact
Michelle Haub, Special Programs Leader
(785) 323-3988
Learn More About Meadowlark services 
---